Svenstigs Bil is a car dealer in the south of Sweden selling Audi, Volkswagen and Skoda. They recently opened up a facility in Halmstad, now having dealerships in Halmstad, Värnamo, Gislaved and Smålandsstenar.
Svenstigs approached us when the wanted to make the switch to WordPress CMS. And for the last couple of years we have helped them leverage the online user experience, digital strategy, building tools for making their cars visible on the web, including automated delivery to Swedens largest marketplaces for used cars BytBil.com and Blocket.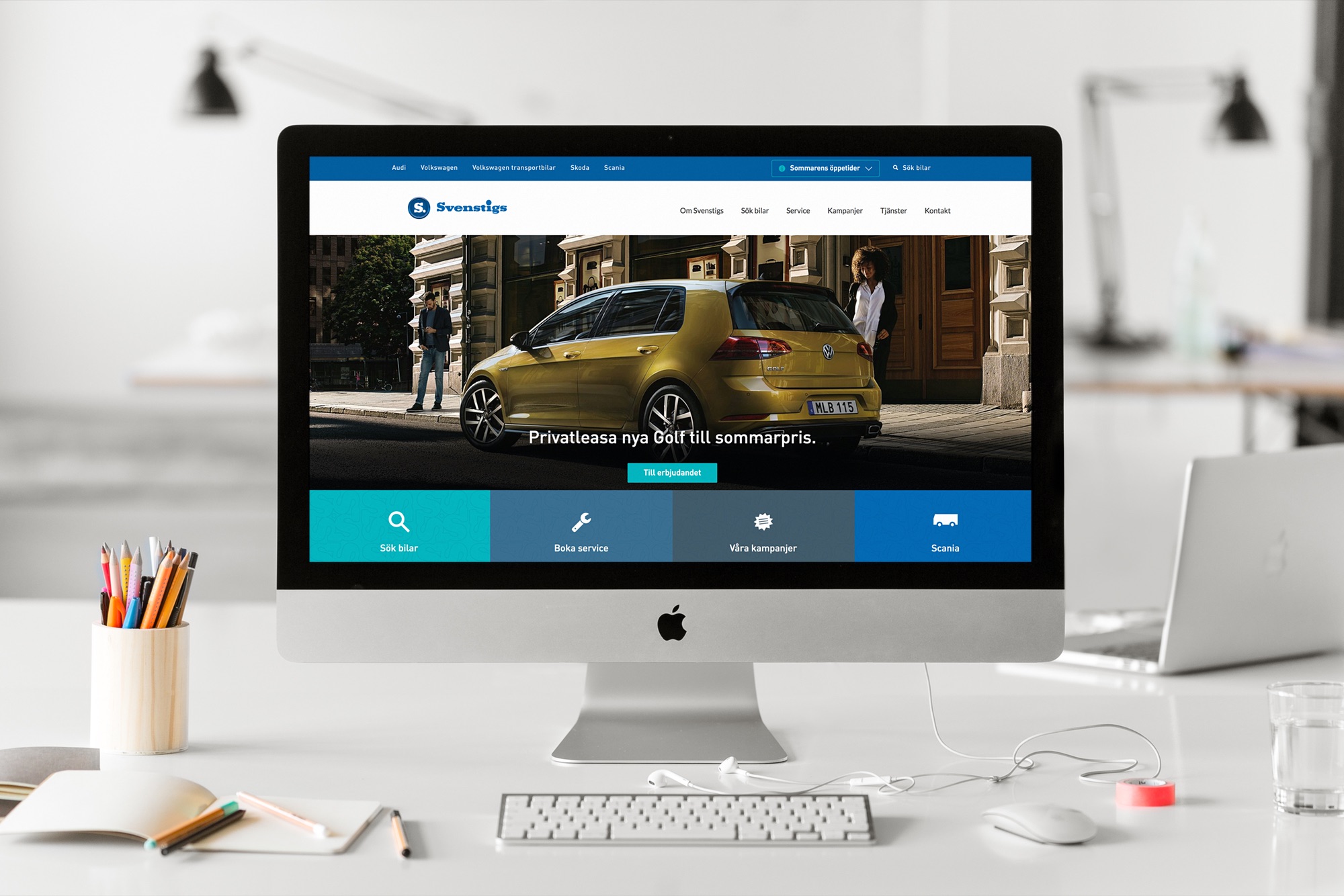 Initially Svenstigs relied solely on Bytbil.com for exposing their cars online. One of the first tasks we worked on together was to make all the cars accessible directly on their own website svenstigs.se as well, increasing the reach and visibility for the users and also for people searching cars via Google. The platform needed to communicate directly with Svenstigs internal systems containing information about cars, eg images, milage, years, fuel type, pricing, equipment, gear, images and more.

Sending cars to from Svenstigs to Bytbil and Blocket.
We built an automated workflow dealing with importing and exporting data to the website and sending it to Bytbil/Blocket. It needed to respond to rapid changes from Svenstigs, as cars got sold, price updates etc. Having a custom Slack integration we could also follow updates and changes, also making it easier to hunt down bugs.

The Slack notification
In the frontend we built a search and filter functionality. With an event based data driven approach we know exacly what the user is looking for and can tweak the UI/UX continuously making it a better user experience.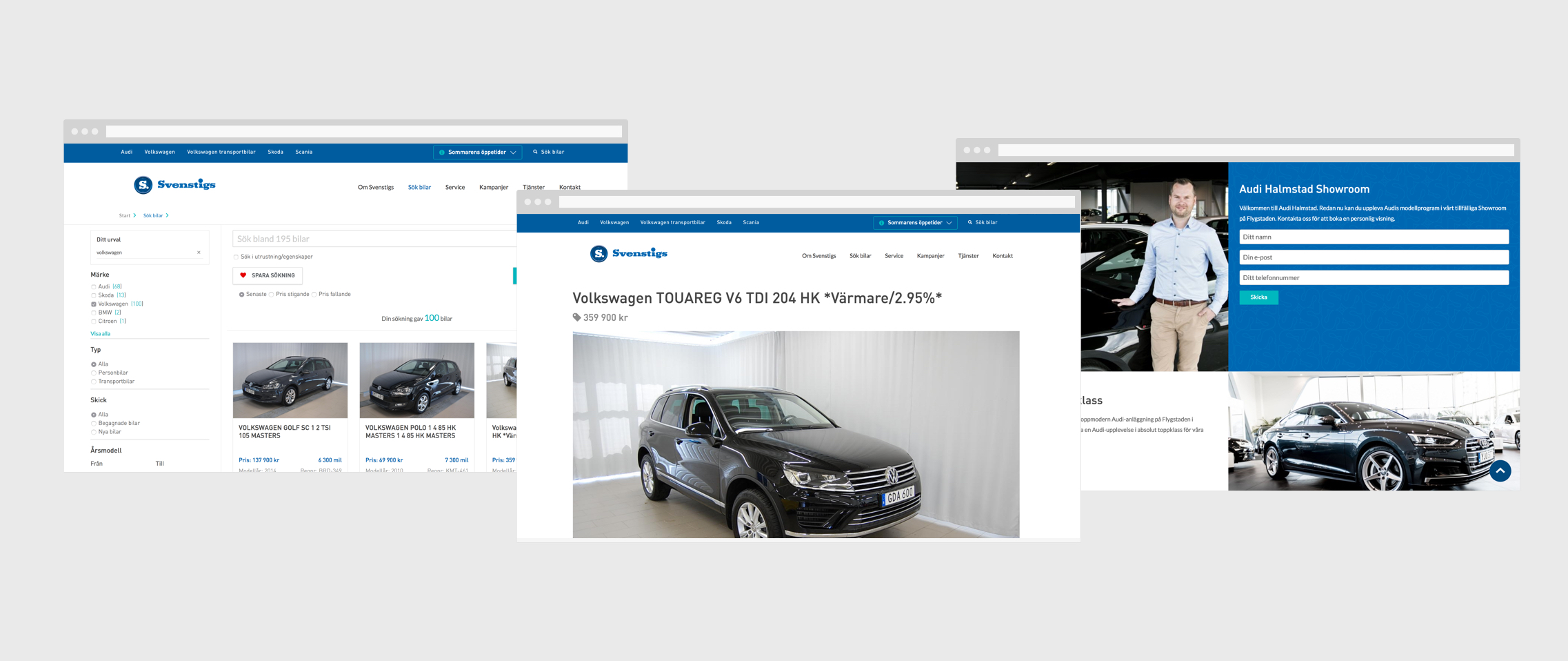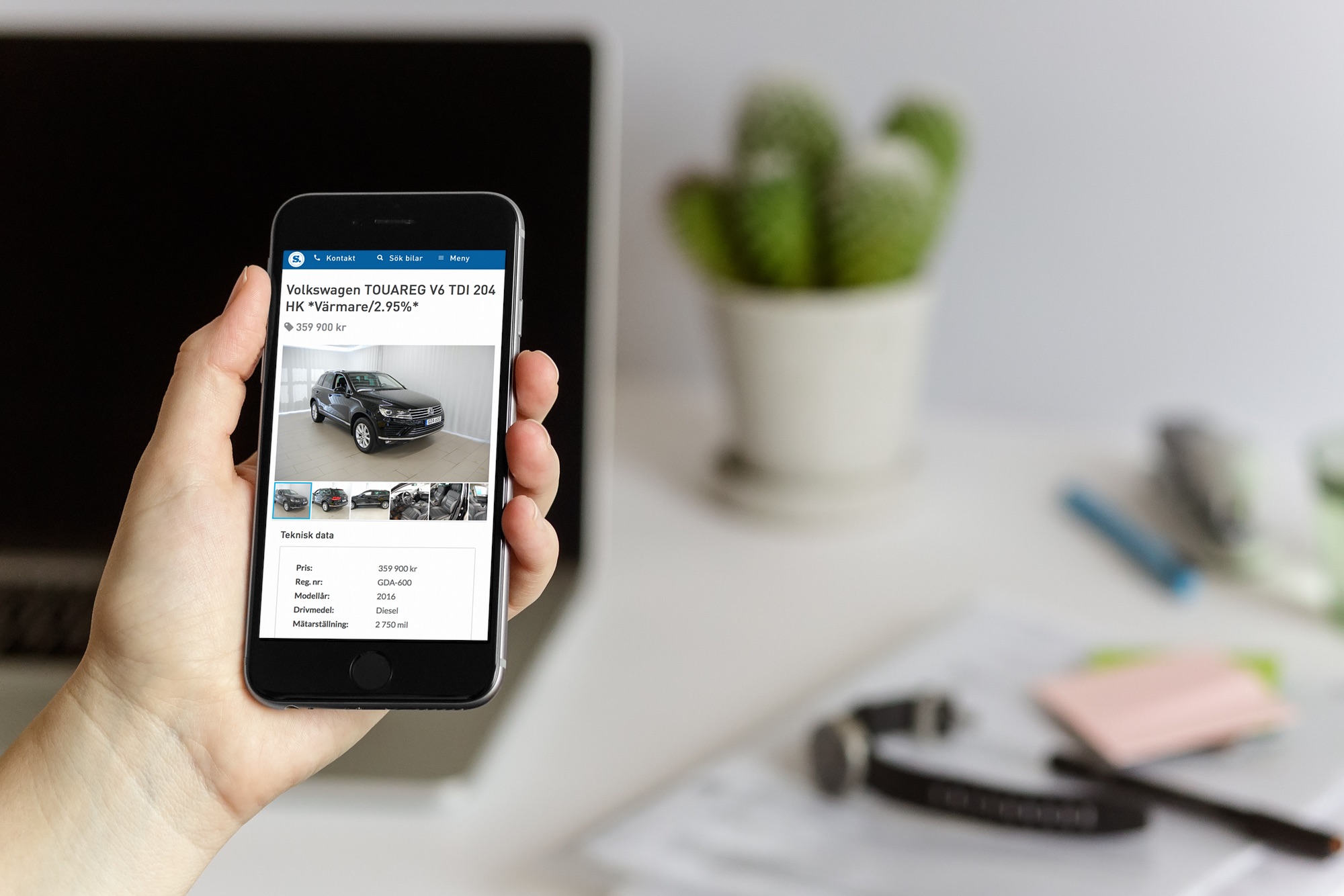 Project
Digital strategy
Graphic design,
Web development
UI/UX
New visual styleguide
User experience
A new responsive website
Integration with WordPress CMS
Search engine built with WordPress and Advanced Custom Fields, utilizing WordPress Ajax-techniques
Fine grained Google Analytics setup providing detailed data reports
Built several internal WordPress plugins for dealing with automation, importing data and images.
Scheduled tools for dealing with data delivery, removal of sold cars, workers for sending cars to Bytbil and Blocket etc.
Command line tools
Client
Svenstigs
Technologies
On this project we used the following technologies.