Instagram photo printing made easy.
Print your favorite Instagram memories
Oct 1, 2013
Superprints lets you print your favorite shots from Instagram on high quality 10x10 cm photo paper. Launched 2013, with thousands and thousands of shots printed and delivered to customers.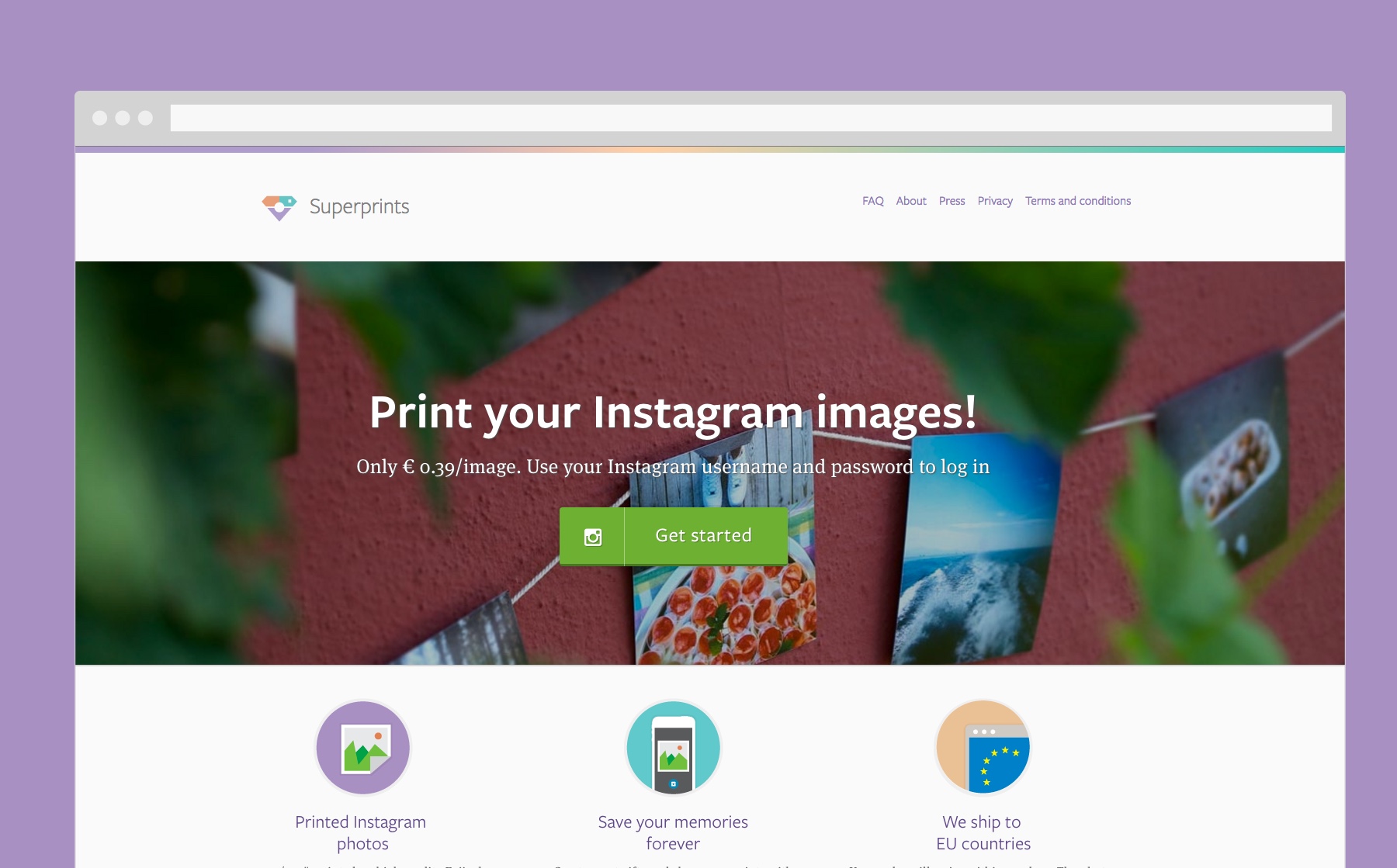 Superprints is a Sprint Works product.
Launched October 2013. Closed June 2017.
Project
Product development