Nest all your favorite links
The visual bookmarking tool
Jul 1, 2014
Linknest is a platform for visual bookmarking, making it easy for you to collect and organize all of your favorite links. You can also create lists and follow friends and other inspiring people.
Linknest is free to use and comes with a Chrome extension.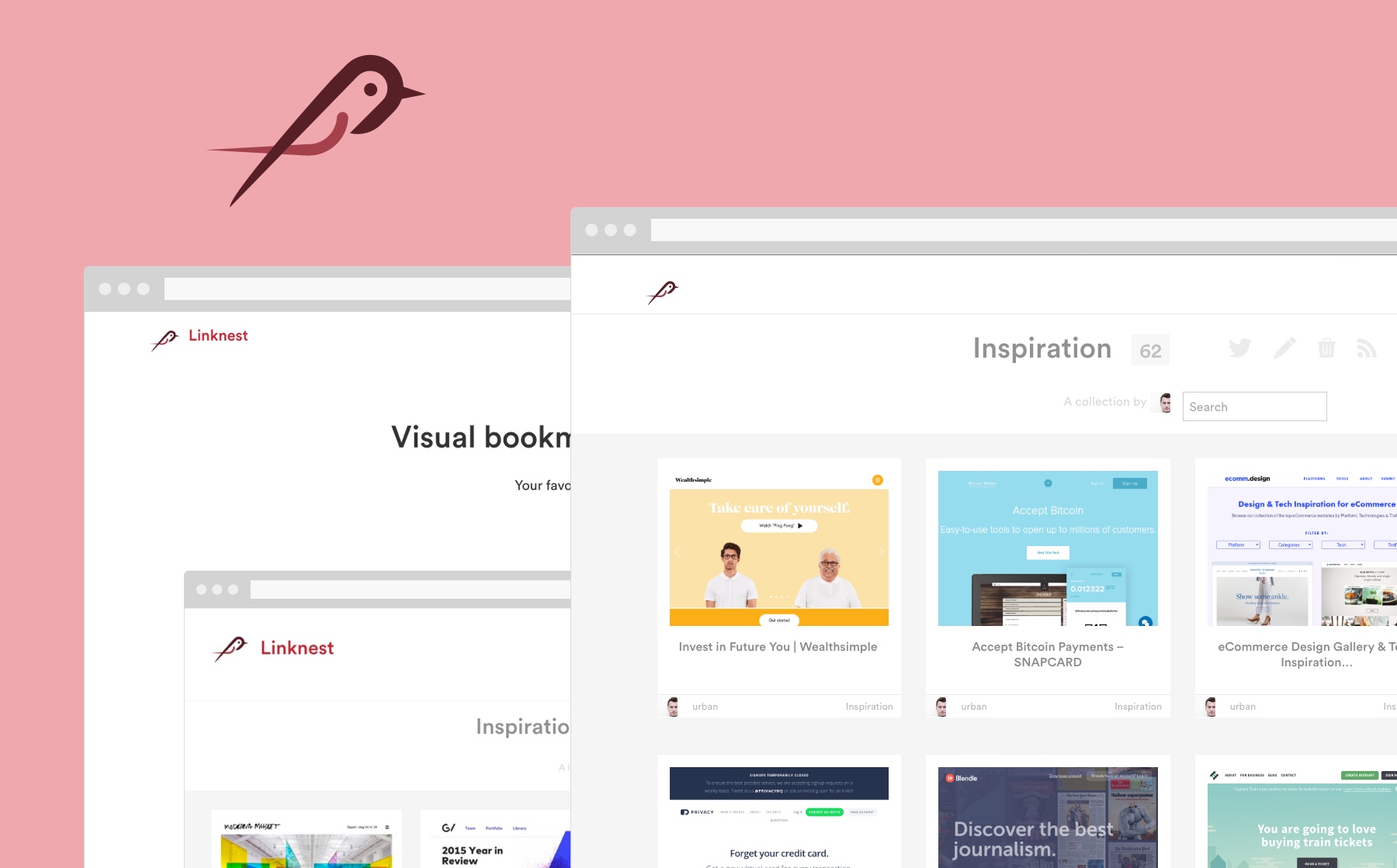 Linknest is a Sprint Works product.
Project
Product development