Kropp Challenge is a celebration of adventurer Göran Kropp, giving you the chance to ride your bike to Kebnekaise, hike and climb the mountain, get back down and ride your bike home again.
The website is the project platform, handling registration and sign up and for following the participants in the project. They all have a blog, connected to their personal Instagram account, creating a crowd sourced content.
Kropp Challenge is an ongoing event, with adventurers departing 2016 and 2017.
Launched October 2016.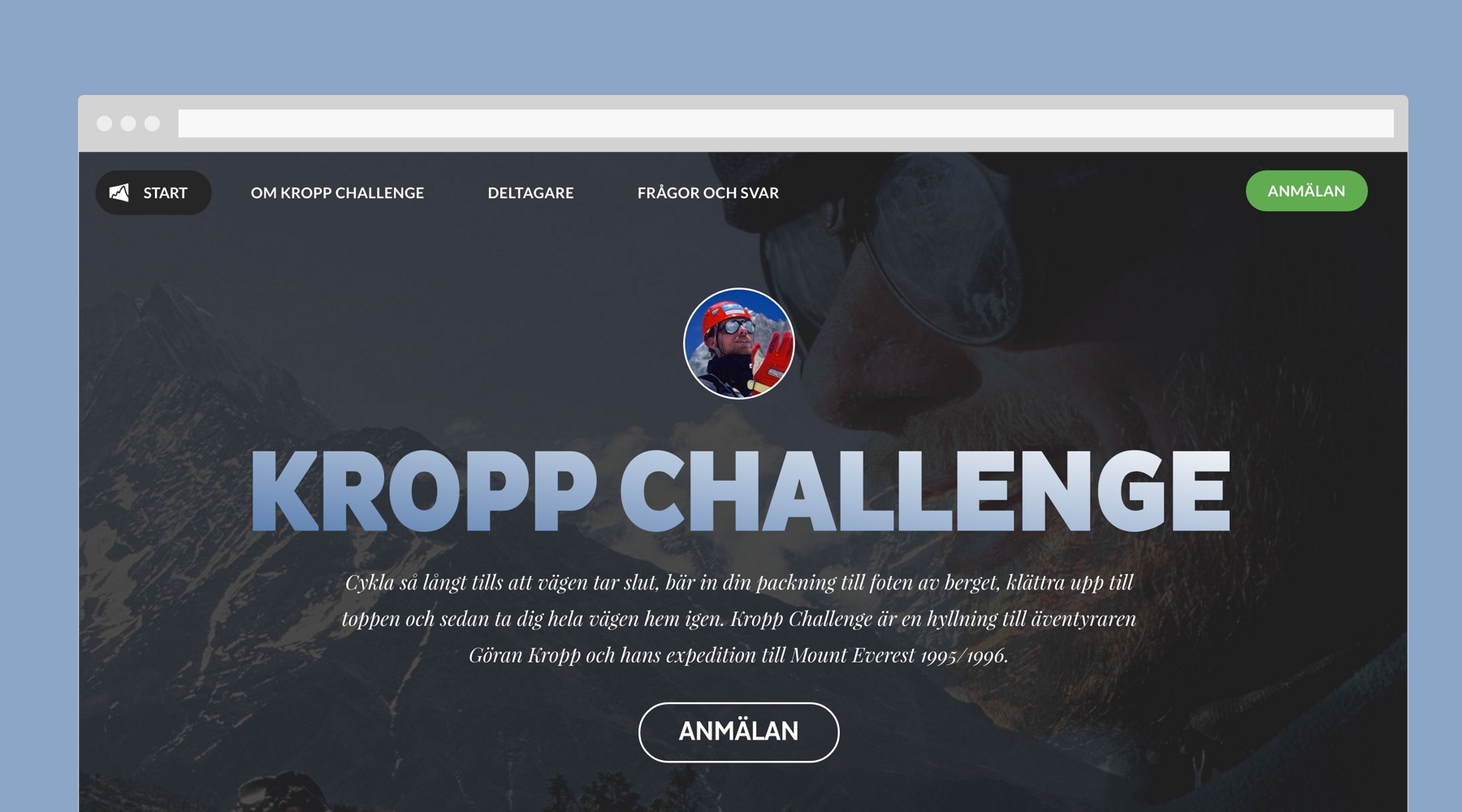 Project
Website, digital marketing
Client