Filmbyn Småland opened in June 2017, a new destination for children's films, with Emil in Lönneberga, the Bullerby children and Pippi Longstocking playing the major roles. It is a unique exhibition with classical film clips, props, music and interaction. Filmbyn Småland is located in Mariannelund.
The project included digital strategy, growth/marketing tactics and web development/e-commerce platform, and more. We launched in three steps; 1) building an audience before opening, 2) creating expectation and finding collaborators and brand ambassadors – and finally, 3) the grand opening and scalable digital marketing.
The e-commerce platform includes a fully integrated voucher service, payment gateway integration and more.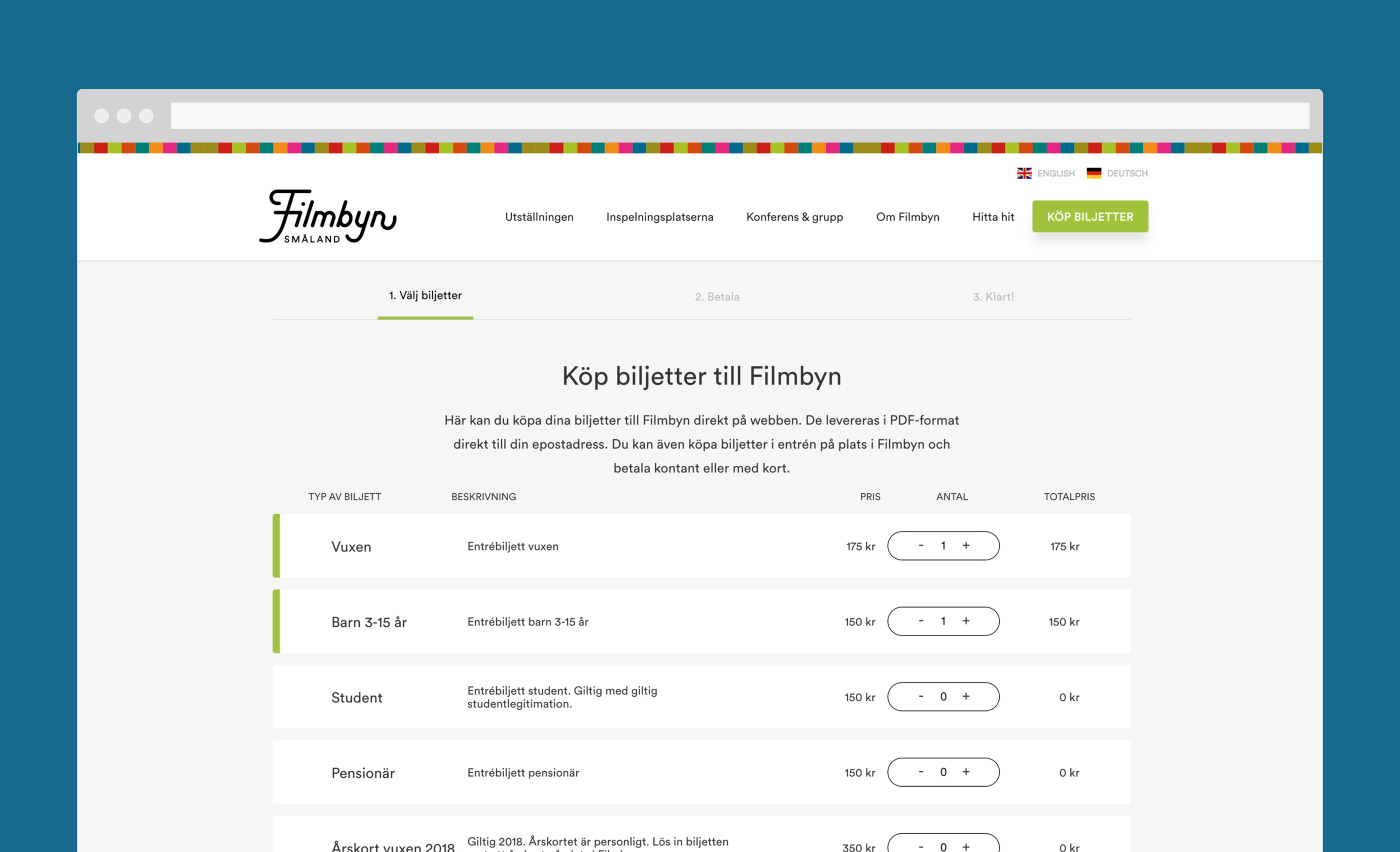 Project
Digital stategy, digital marketing plan and tactics, website, e-commerce platform
Client
Snickerboa Mariannelund
Collaborators
Technologies
On this project we used the following technologies.